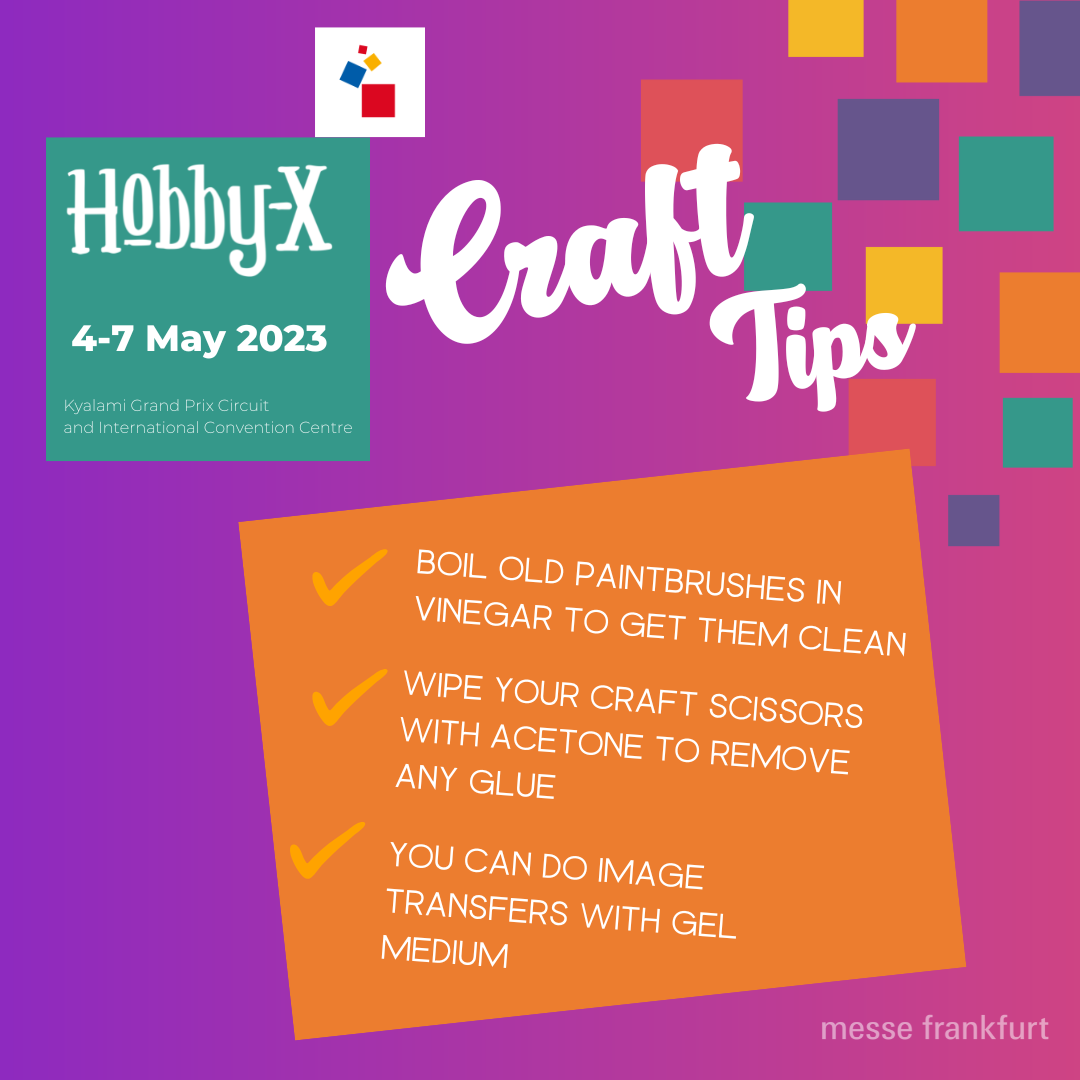 We love learning about other people's craft hacks and tips.
Glass Painting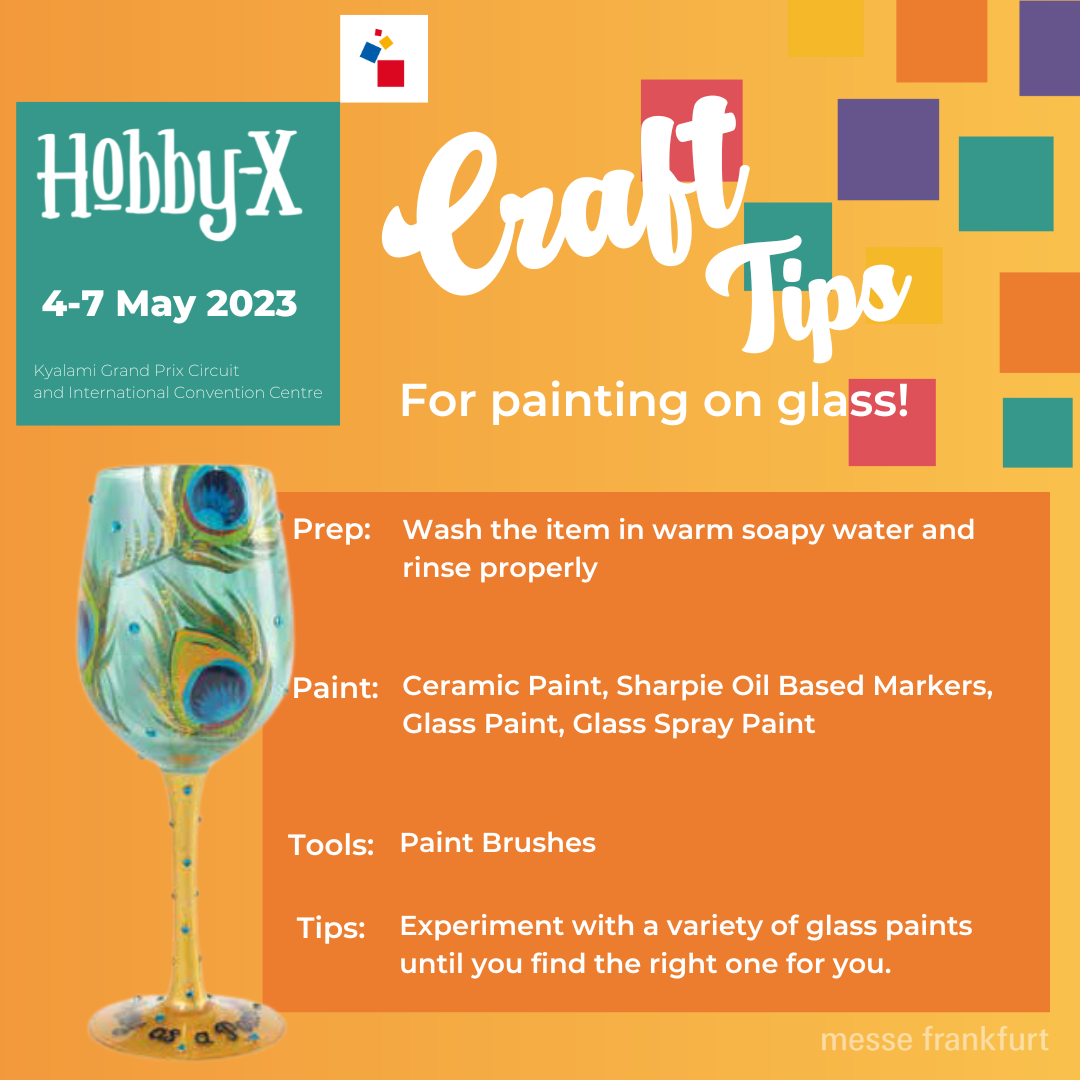 Glass painting is contemporary art that has been derived from the age-old art of stained glass painting which involves putting smaller coloured pieces of glass together. It was a common feature in high windows and doors etc in the olden times and can still be seen in churches and old buildings. With glass painting products now readily available it is rapidly becoming a popular hobby.  Try your hand at personalising some of the following items using glass paint: wine glasses, windows, acrylic sheets, cups, mugs, tiles, mirrors, etc.
 
**Remember to always read the manufacturer's instructions on how to properly cure your glass masterpieces so you can enjoy them for years to come.
Aging paper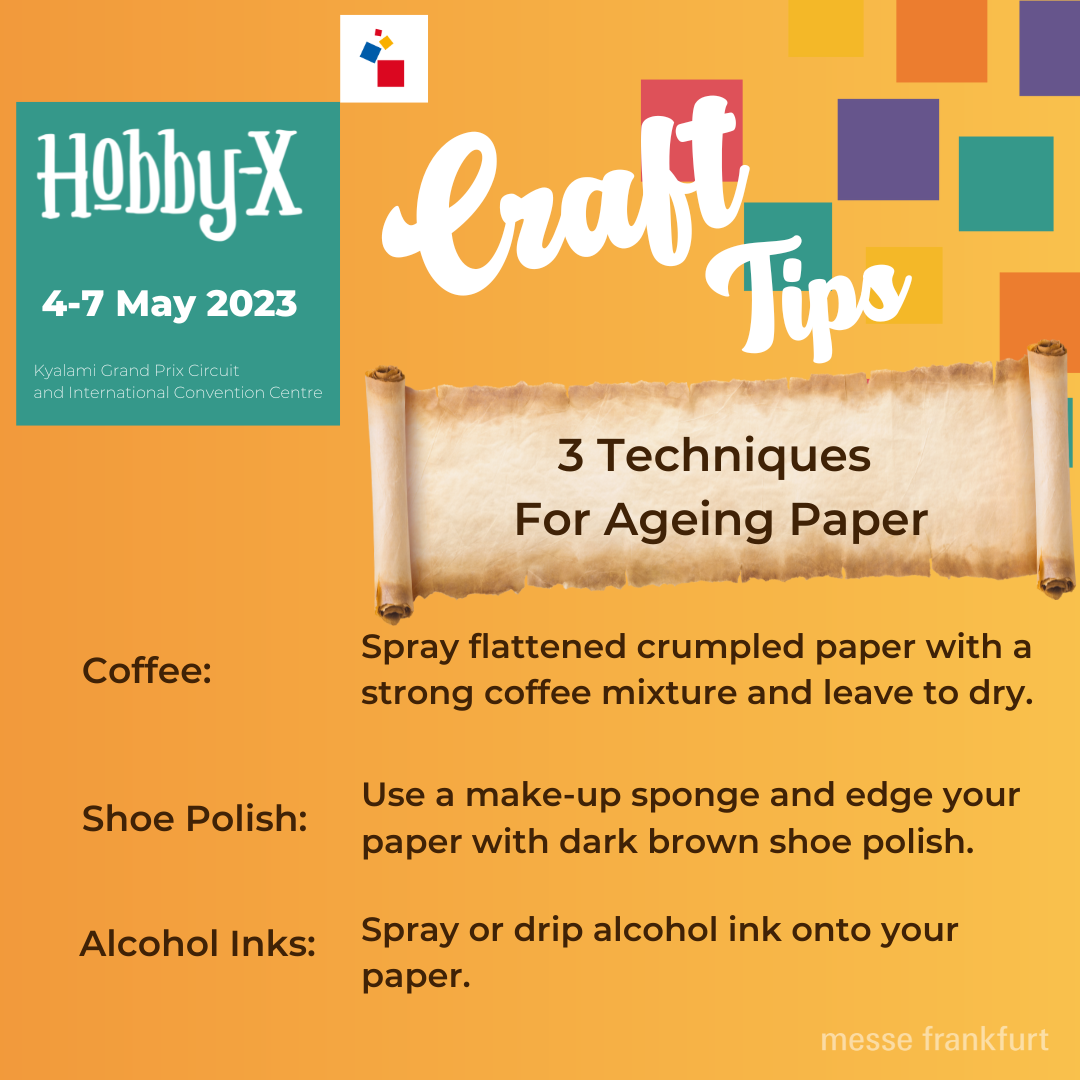 Aging paper is an exquisite technique for greeting cards, scrapbook layouts, junk journals, and mixed media projects.  We love to give an antique look to our projects and hopefully, these easy-to-administer techniques will inspire you to experiment even more and create fun creative projects.
Hot Glue Hack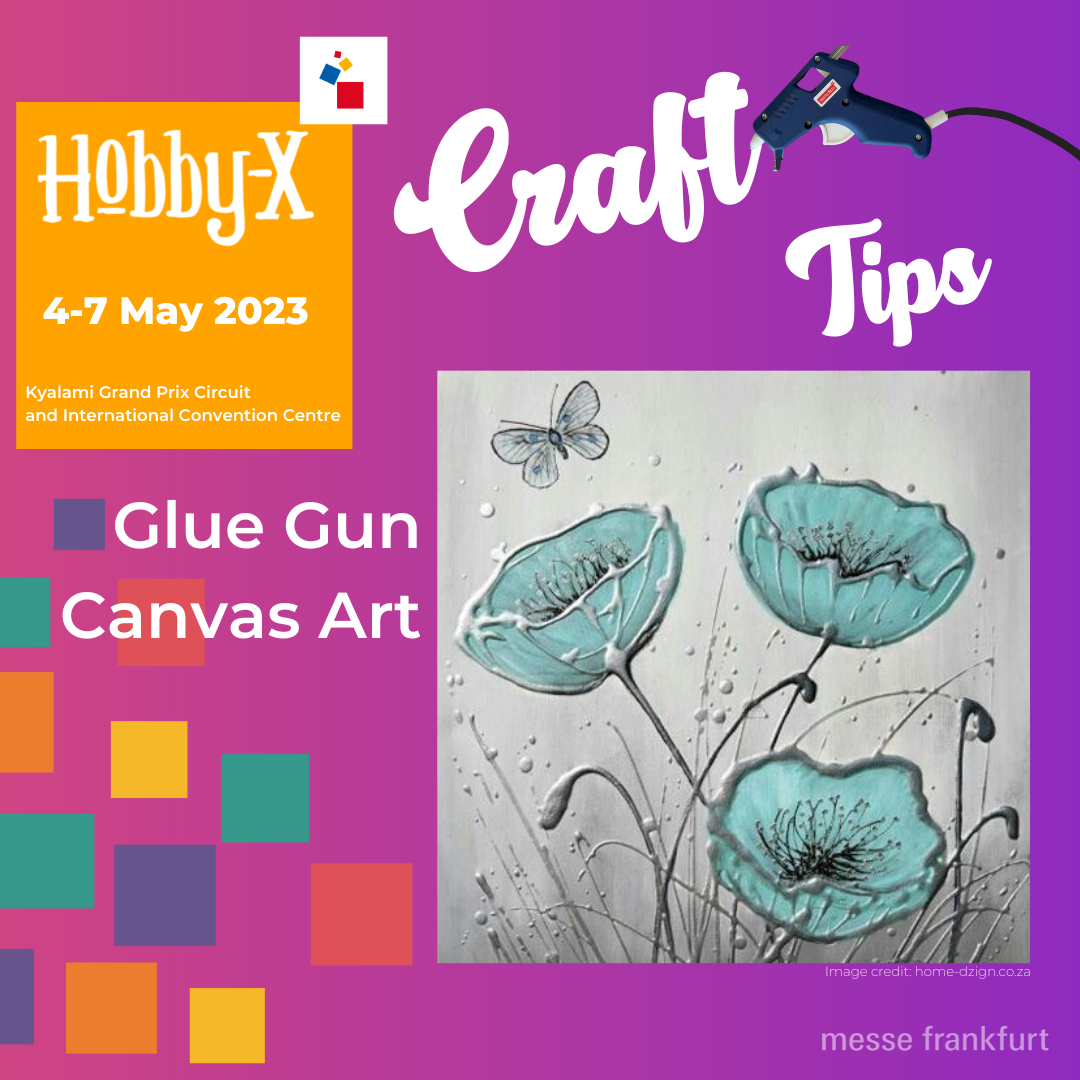 The glue gun is one of the most versatile craft tools you will ever have! Share your favourite Glue Gun Hack with us in the comments section to inspire other crafters.

Hot Glue Hack:
Use the glue gun and outline your favourite quote or picture, then paint over it for a custom canvas art piece.
Avoid the biggest mistake with stenciling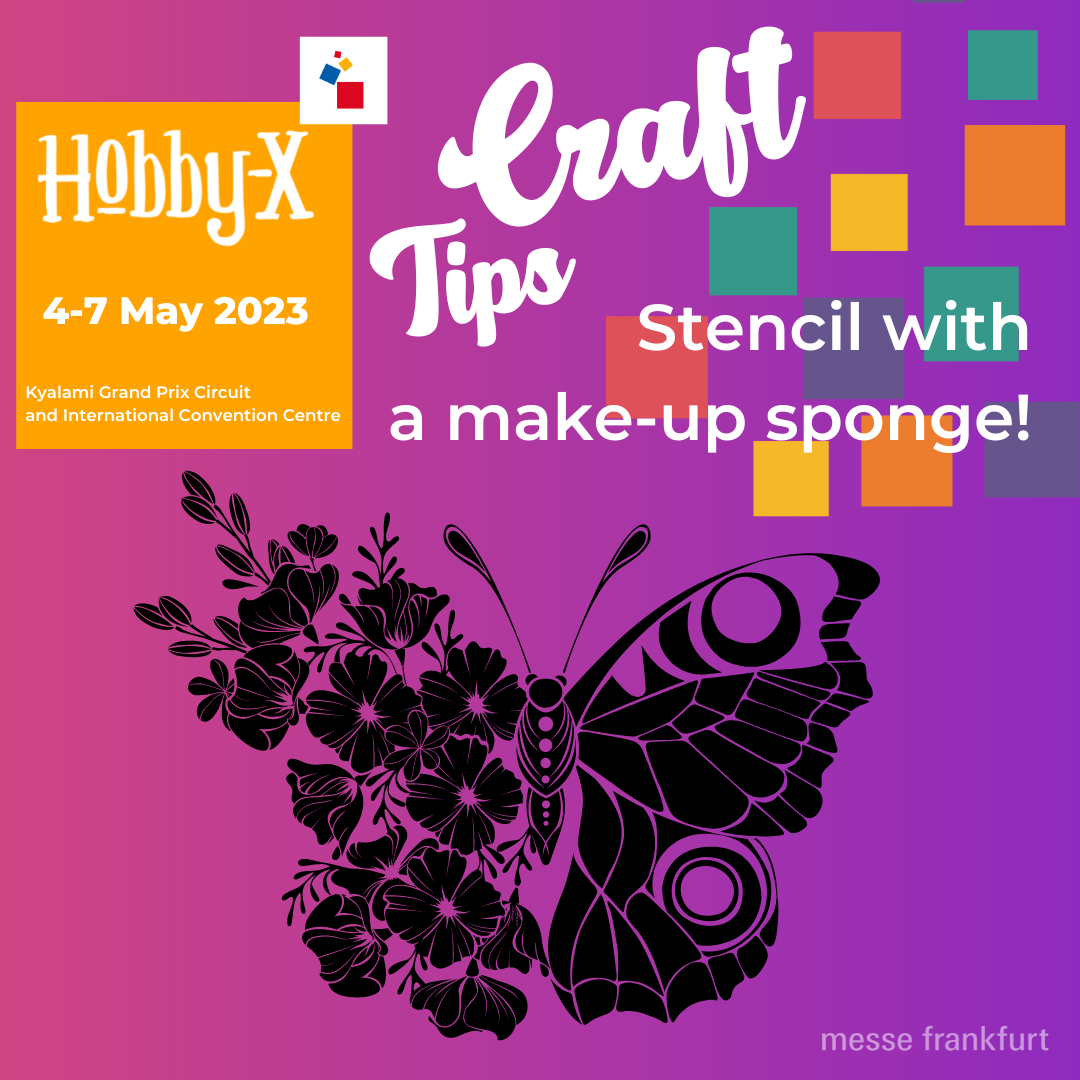 Avoid the biggest mistake with stenciling by using a make-up sponge.  Often when stenciling paint bleeds under the stencil, this is a result of too much paint on your sponge or stencil brush.  Make-up sponges don't absorb as much paint as regular sponges or stencil brushes minimizing the risk of ruining your stencil work.
Biodegradable seedling pots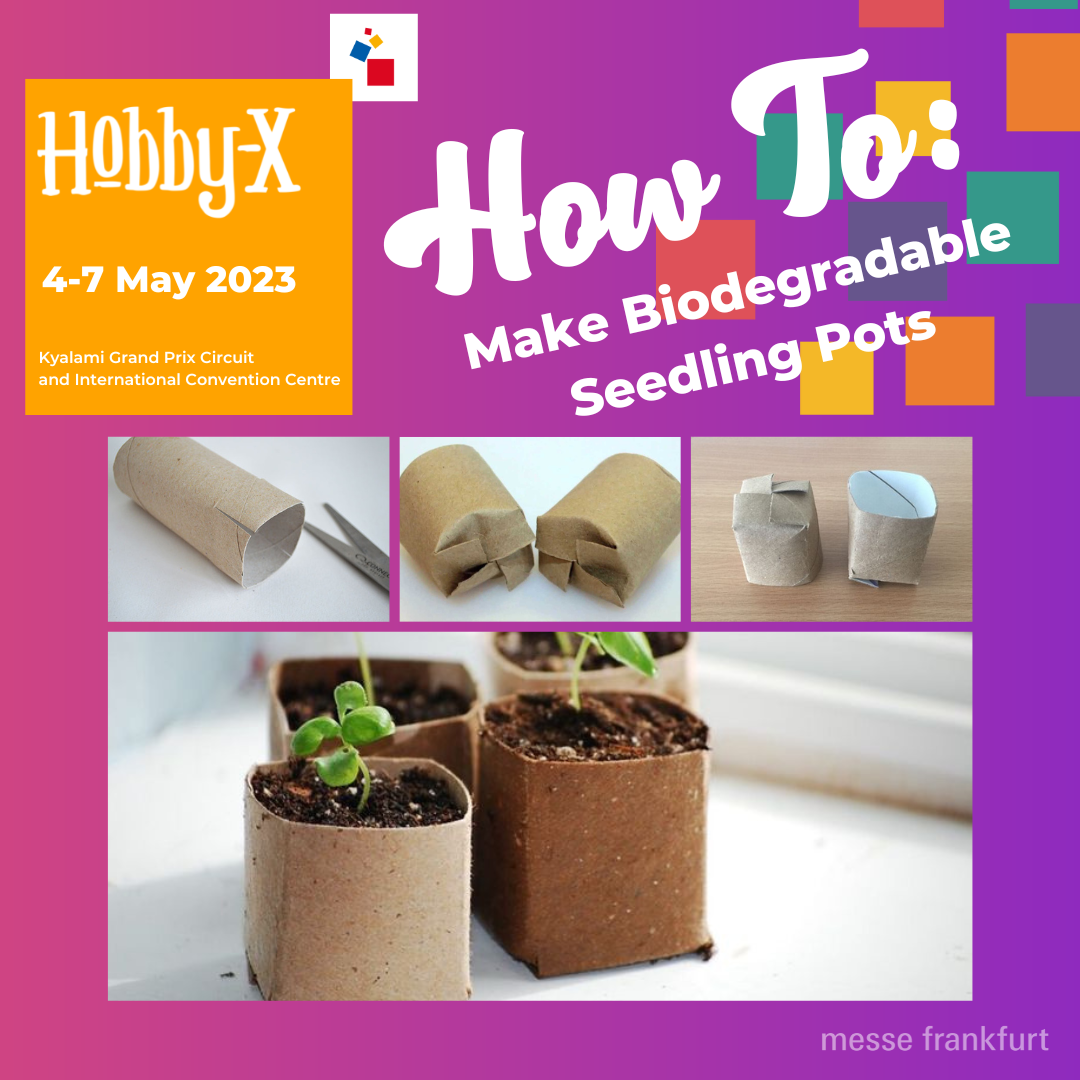 These easy-to-make biodegradable seedling pots are fun to fold and recycle unused toilet rolls.  To make them simply mold the toilet roll into a cube shape and then cut 4 slits on one side of each fold.  Use the paper tabs to fold the bottom of the seedling pots like a normal box.  Fill them with potting soil and plant your favourite seedling.
Creative salad jars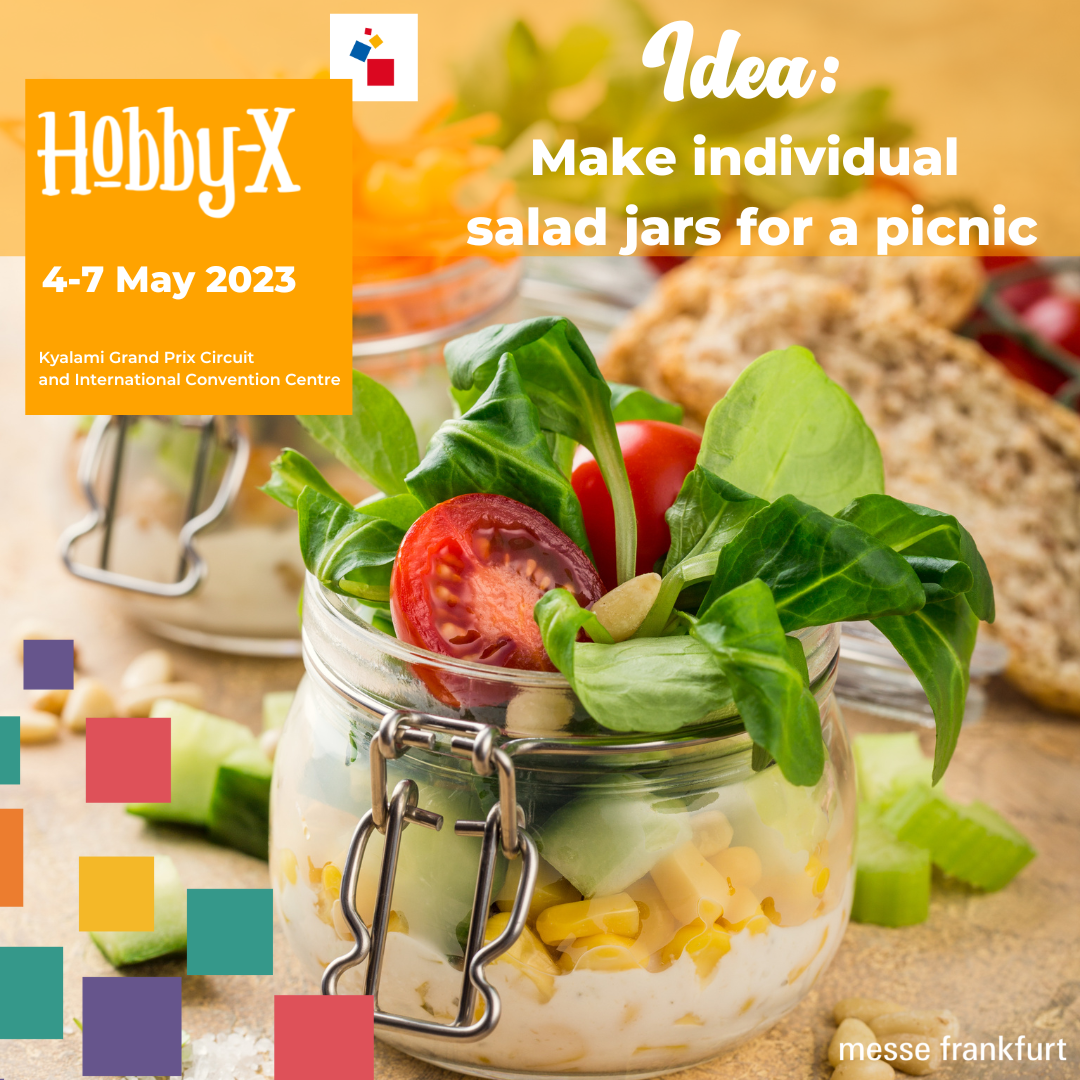 Who doesn't enjoy a summer picnic?  With beautifully prepared food and refreshing drinks under a big tree on a checkered blanket.  These creative salad jars are a great way to add interest to your menu and you can even cater to individual tastes by personalising the ingredients in each jar.  Decorate with a ribbon around the neck of the jar and add a tag with each person's name for a personal touch.
Themed salt and pepper shakers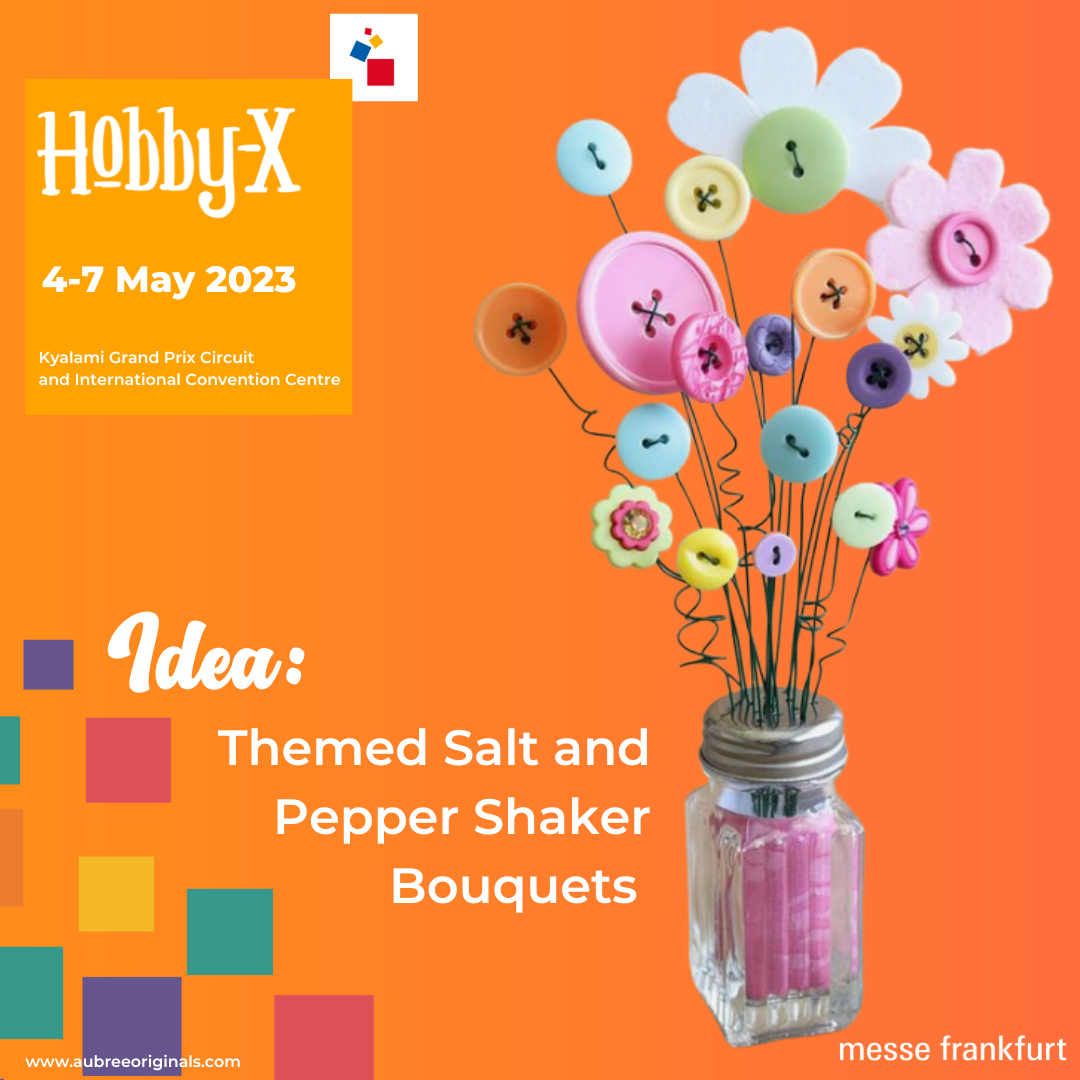 Create these beautiful salt and pepper shaker bouquets for every occasion by switching out the flower theme for Halloween, Christmas, Valentines' Day, or Easter.  They are fun to make and can be used as gifts or fun decor elements.  
How do you make them:
Materials:
Floral wire

A variety of buttons and Felt Flowers

A salt and pepper shaker

Coloured Sand

Wire cutters
Step 1
Thread the buttons and felt flowers on different lengths of floral wire.  You can coil some of the wires to make them shorter.  
Step 2
Fill the salt and pepper shaker with coloured sand, screw on the lid and stick the flowers in the sand. 
Washi Tape organiser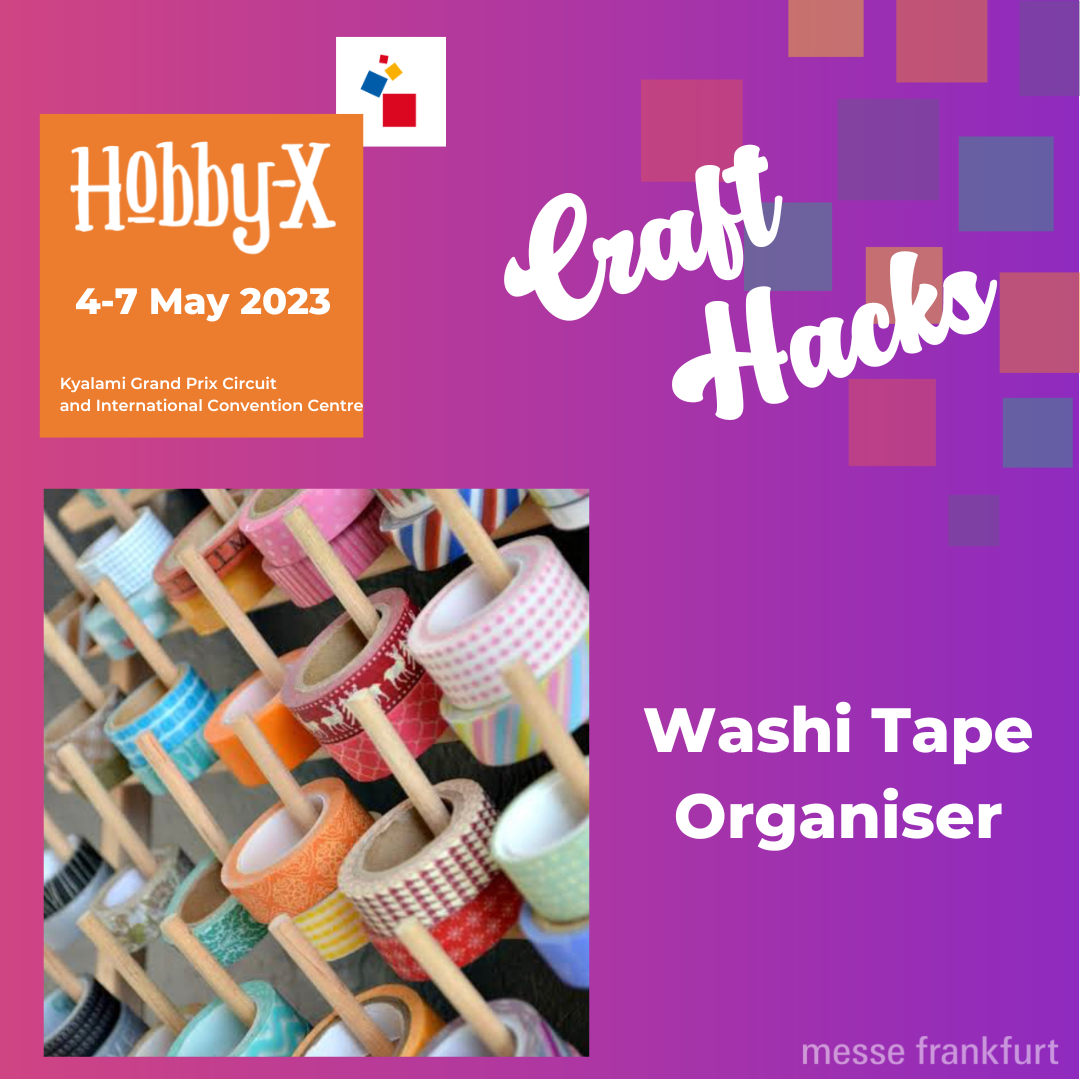 Keep your craft room organised with this hack. A thread holder is a great way to sort and store your washi's. Grab one from a thrift store or repurpose an old one. Added benefit… It looks super creative and inspiring!
Buttons in a spice rack
Organising buttons is always a challenge. This is such a fun way to not only sort your buttons but to repurpose an old spice rack.  
Magnetic block knife as a scissor holder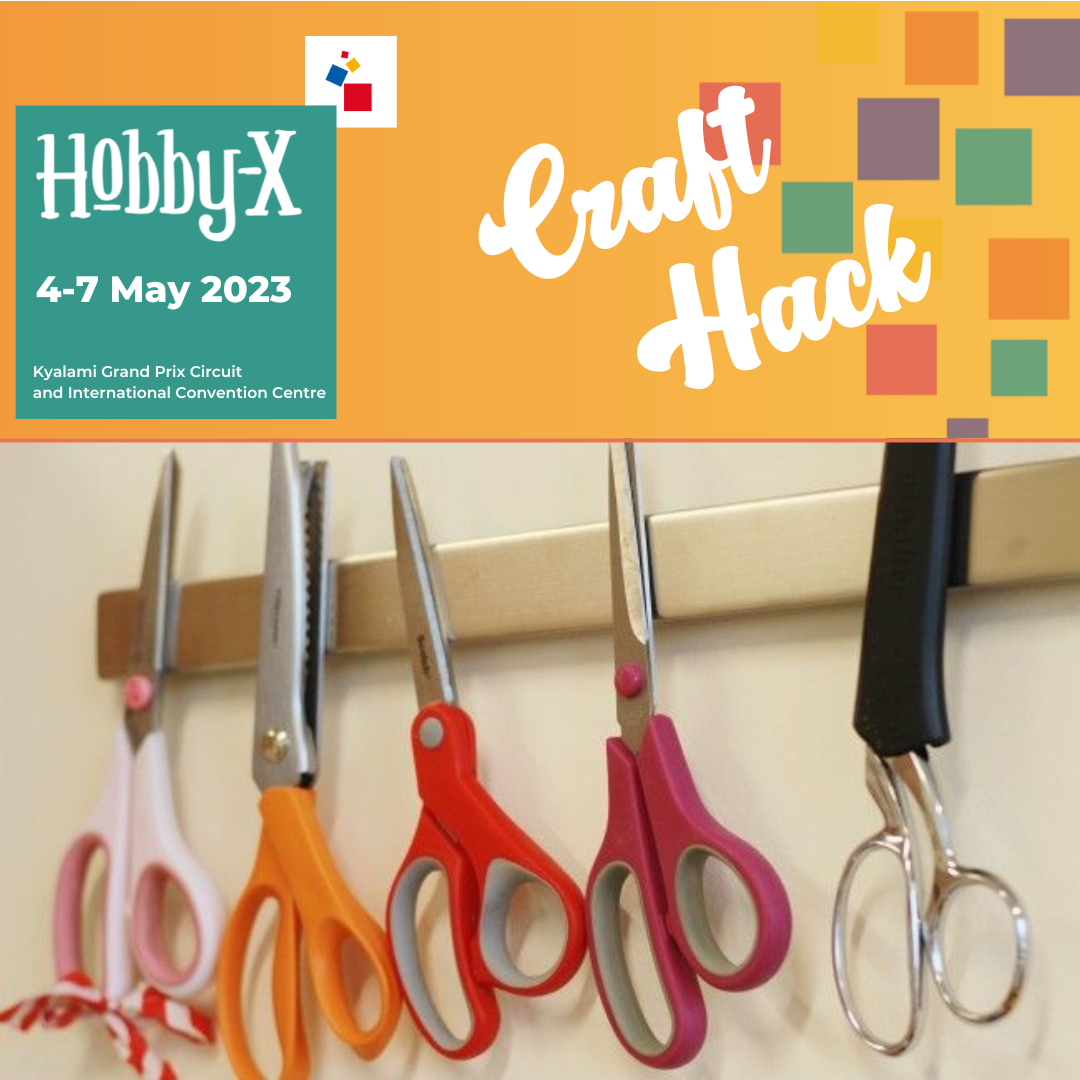 Always looking for your scissors? A magnetic knife block will help keep your scissors in one place all the time. 
Kids Crafts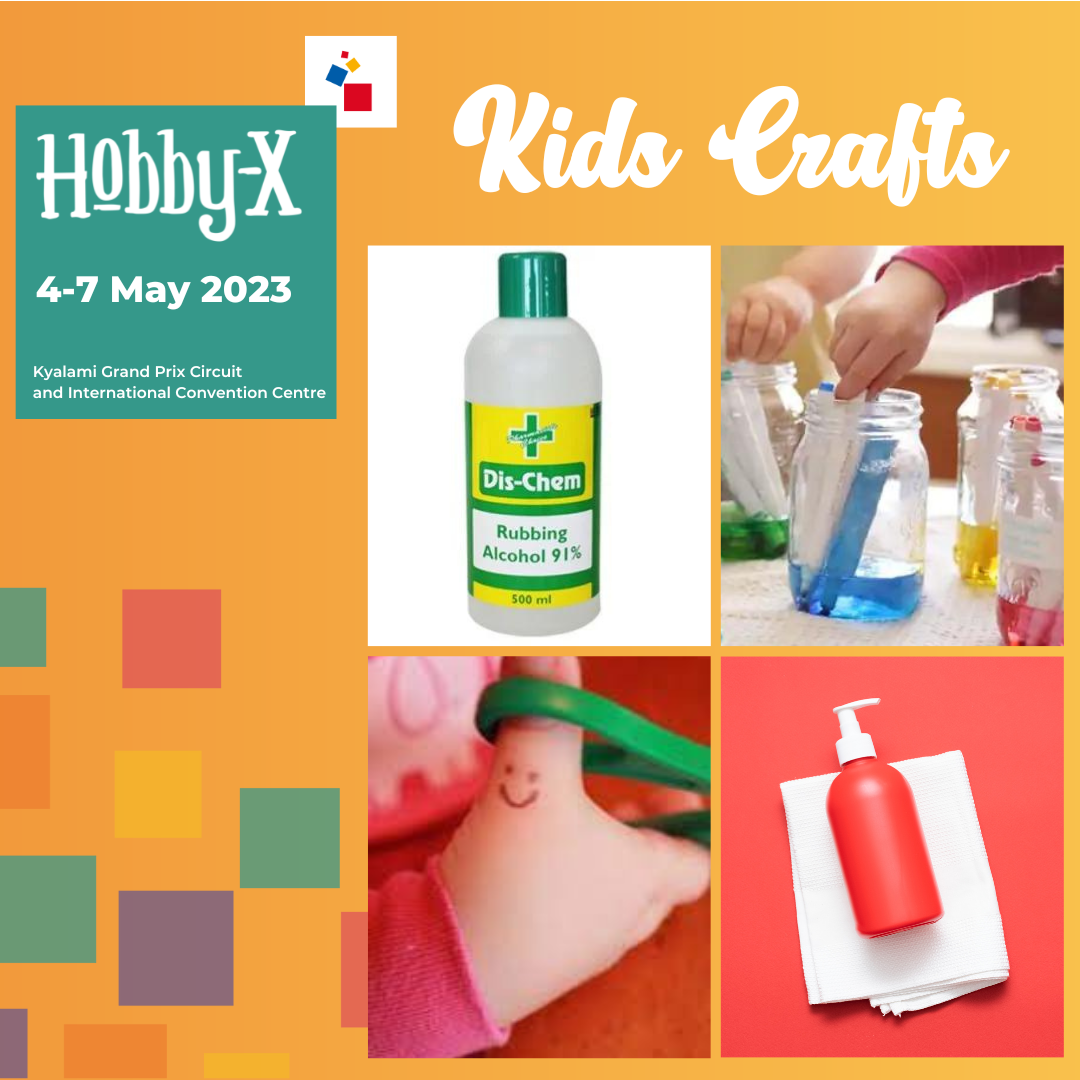 Crafting with your kids is a great way to spark their creativity and imagination.  This is also a fun way to spend time with them in a relaxed environment where they can't do anything right or wrong.  The thing we are not crazy about is cleaning up afterwards so here are a couple of hacks to help you clean up the mess.
Pour paint into old soap containers and only allow kids one squirt at a time.  This will minimise paint spills and wastage.  

Got some art on your walls instead of the paper, try using rubbing alcohol to remove the paint markers and crayons from the wall.

Draw a smiley face on your kids thumb to help teach them the correct way to hold a scissor.  The smiley face always has to point upwards towards them.  

Place dried up permanent markers in a container with water (each marker should be in its own container) and make your own watercolour paint.
X-Mas Decor Ideas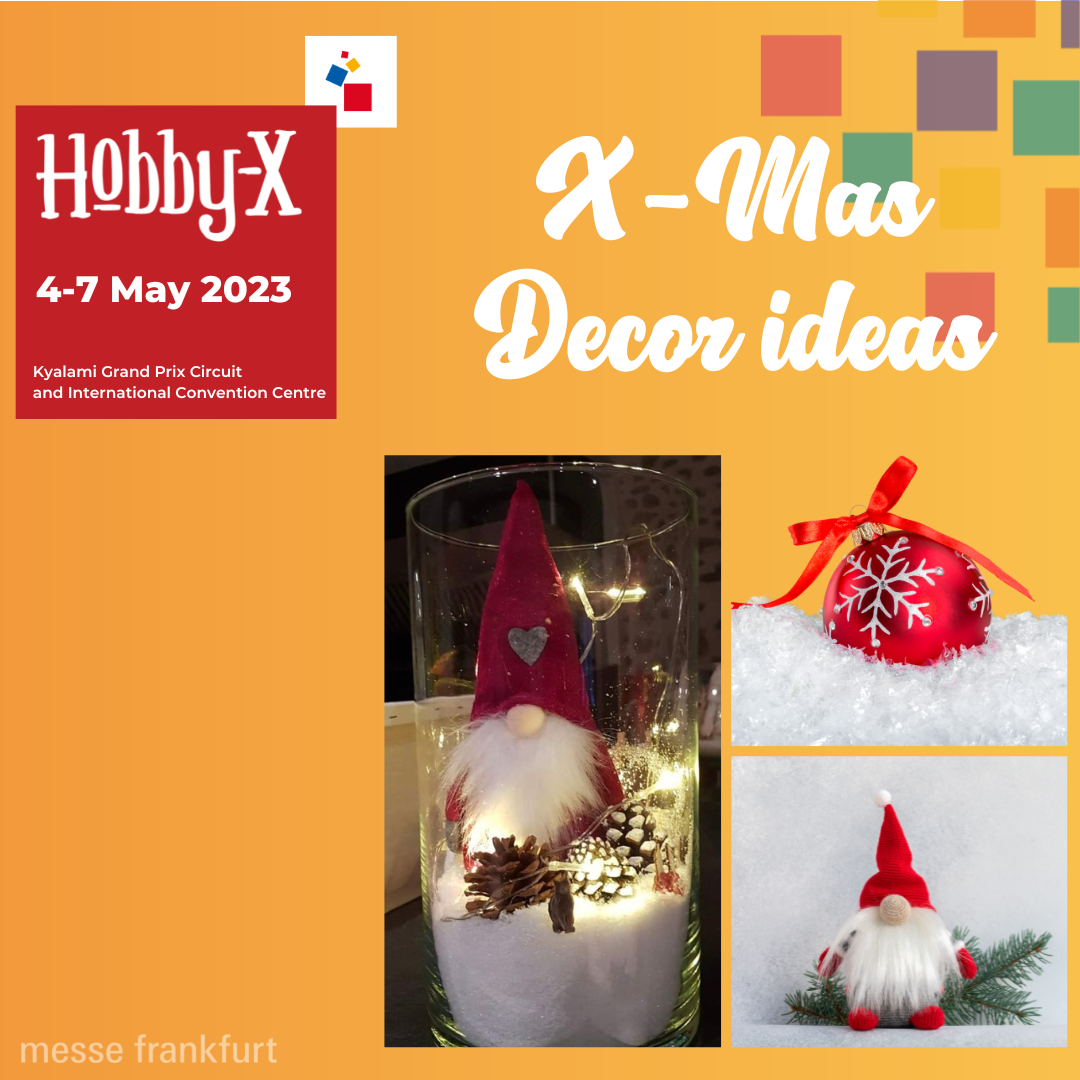 Getting ready for Christmas is such a creative time of year and we at Hobby-x just adore sharing some easy-to-do Christmas decor ideas.  Filling glass vases with basically anything is a great way to change up your decor.  Try a couple of different things until you find what you love!
For elegant festive looks, try these:
Christmas Baubles

Course salt with Christmas Trees

Pine Cones (raw and painted)

Reindeer and Christmas Father decor items
Finish off the look with a festive bow around the top of the vase.
Crafty Gift Idea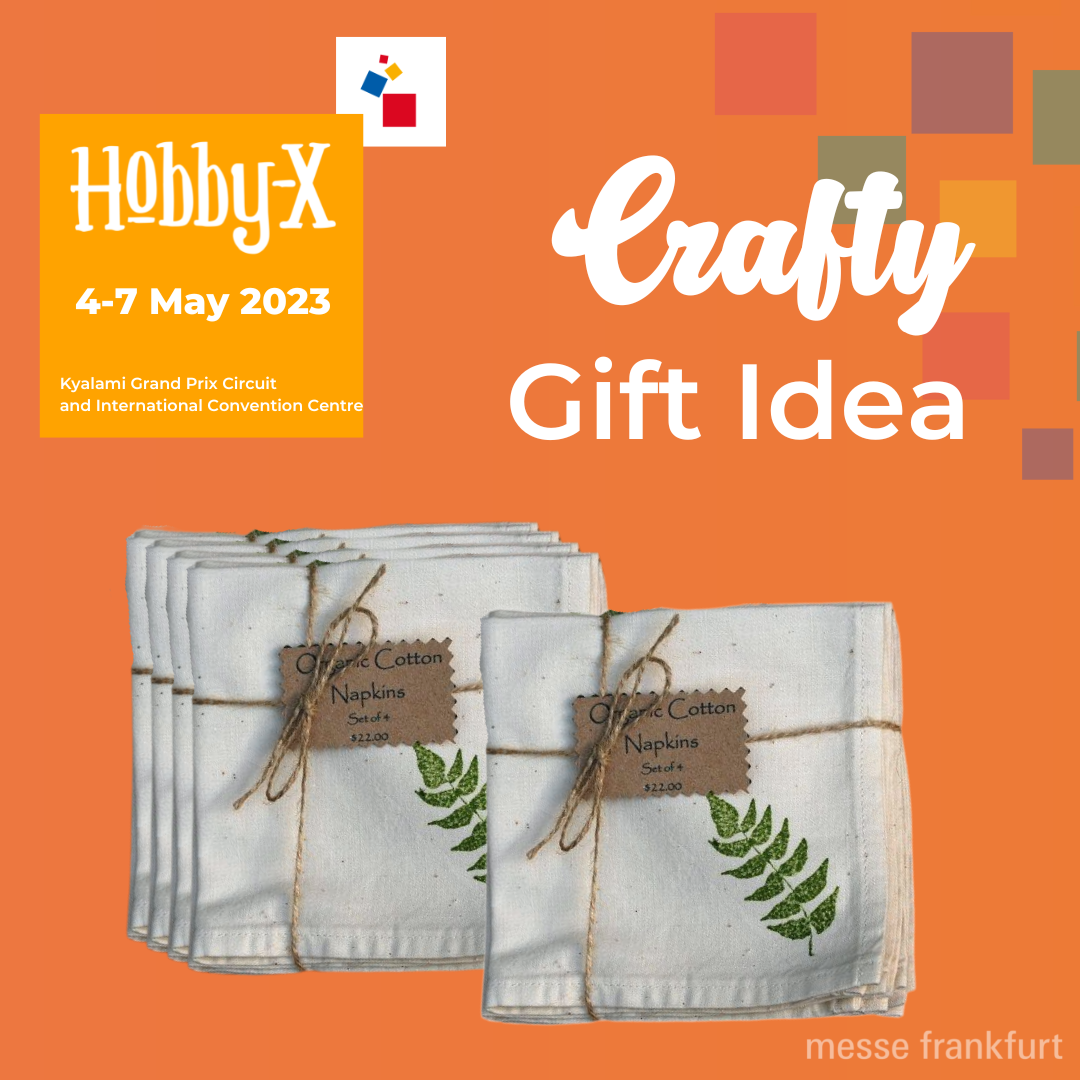 Handmade gifts are always special and even more so if it is something functional that people can use.  These linen serviettes are the perfect gift idea and so easy to make.  If you are a handy sewer you can sew your own serviettes alternatively you can buy plain good quality linen serviettes from most Home Decor stores at a reasonable price.  
You can give each friend a set of serviettes but personalise each set with a print that they would love.  You can use a normal stencil or silkscreen stencils but always remember to use fabric paint for linen projects.  
Normal Stencil
Use a makeup sponge with very little paint on and with a dabbing technique add the paint to serviette using the stencil.  
Silkscreen stencil
If you are using a silkscreen stencil load an old credit card with paint and slide it over the silkscreen stencil pushing the paint through the mesh of the stencil.  Make sure you cover the entire mesh area with paint before lifting the stencil.  Do not go over the same area more than once to avoid smudging.
Remember to set your fabric paint with heat.  You can use a hot iron (no steam) and iron the print for about 3 to 4 minutes to set the paint.
Stack them and wrap a bow around them with a special message on a gift tag.
Salt Dough Bunting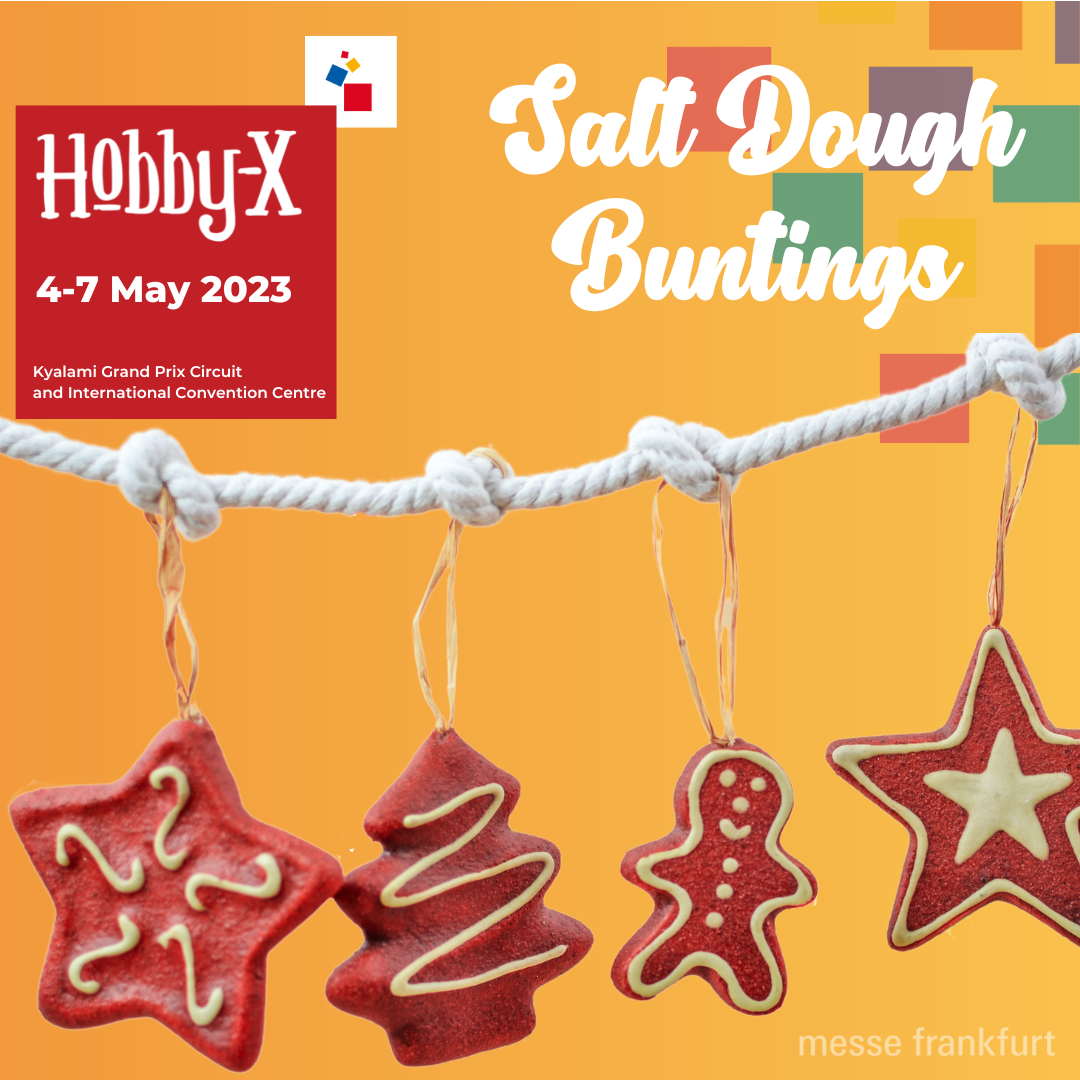 Grab your favourite christmas cookie cutters and make a personalised salt dough cookie bunting.  
Here is our favourite salt dough cookie recipe:
Ingredients

2 cups All purpose flour

1 cup salt
1 cup warm water
In a bowl dissolve the salt in the water and then gradually add the flour and knead until you have a soft play dough texture.  Colour the dough using food colouring, roll out to about a 5mm thickness and cut out shapes using your cookie cutters.  Remember to use a small circle cookie cutter to make holes at the top of each piece so you can thread through your rope/string.  Place them on a tray and leave to air dry overnight.  If cracks occur, make a flour paste and rub into the cracks, then bake them at 120 degrees celsius for 3 hours, leave to cool down before handling them.

Thread the ornaments onto your string or rope to form a bunting.  

Crafty Hack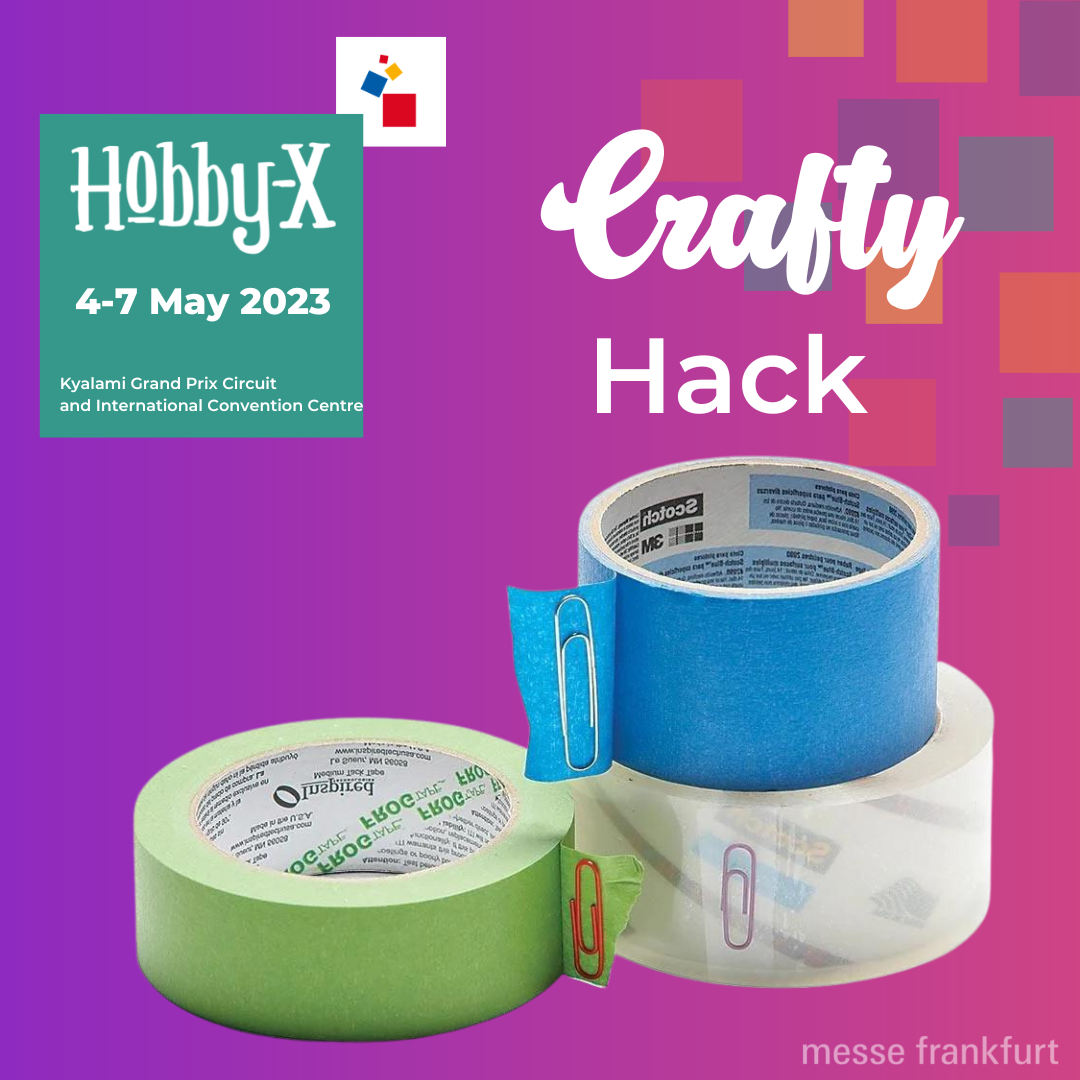 Now here's a hack that will make your life easier… Just stick a paperclip to the end of a role of tape before storing it away.  Next time you need to use the tape you will waste no time trying to find the end of the roll.